About TravelLover
My name is Shin May (SM) who is typical travel wanderlust. That's why I named myself a travellover.
I'm Penangite but currently based in Kuala Lumpur Malaysia.
Previously has been travel some country in Europe [Backpacker style] and some Asia country as I had a great opportunity to explore Europe country because I'd my internship in Poland University for about 4 months.
When I'm back to Malaysia, I found out a blogging community – The Butterfly Project and I met the founder of the community, Tammy who was a friendly and passionate beauty blogger. She taught me how to start a blogging and make it more viral to the social media.
I want to use my own word and photo to keep my precious memory.
At the same time, I can share any best thing and moment with my readers.
It mostly covered all my travel experience and little about my fashion and beauty sharing.
Able to travel around the globe and set up a homestay which comprise of café and a fashion corner which is 3 in 1 series.
TravelLover OFFER: Currently, we provide a service which is design a
personalised
travel schedule for you, so you can travel like a local, no rush and enjoy the travel moments. We can write in 3 different language: English, Chinese and Malay. Feel free contact me for more discussion !
Stay tuned for updates! #YOLO
Top 5 extreme activities list:
ü Bridge walking in Australia
ü Skiing in Japan/Korea/Switzerland
…to be continued (never stop)
Any enquiries, sponsorship, review, media collaboration, you drop an email to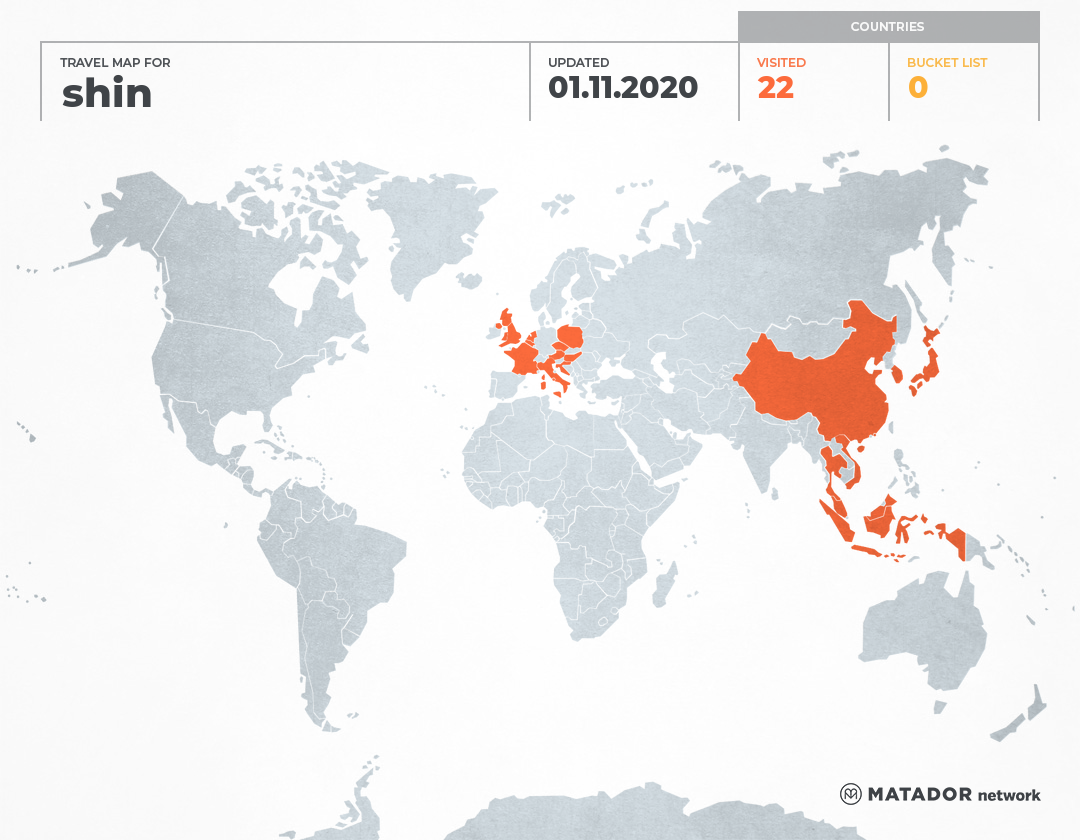 shin has been to:
Austria
,
Belgium
,
People's Republic of China
,
Croatia
,
Czech Republic
,
France
,
Hong Kong
,
Hungary
,
Indonesia
,
Italy
,
Japan
,
Malaysia
,
Netherlands
,
Poland
,
South Korea
,
Thailand
,
United Kingdom
,
Vatican
,
Vietnam
.
Travel beyond limit ! #YOLO